Well, the New Year is here! This is a great time to set goals and aspirations for the coming months. Most often, New Year's Resolutions revolve around specific achievements, such as losing weight, quitting smoking or saving money. However, what if there were some simple steps that would allow you to accomplish many goals at once? And what if those simple steps also helped you to become happier and more peaceful at that same time?
The ancient science of yoga is a holistic way of life that helps to inspire and motivate you from within, so that achieving positive goals is a natural side effect of being healthy, happy and productive. Yoga is different from ordinary goal-setting because rather than just struggling to achieve a particular goal, you simply embark on the yoga path to optimal physical, mental and spiritual well-being. You'll be amazed at what you accomplish in the process.
So, here are those 3 simple steps that will propel you forward to an inspirational new year: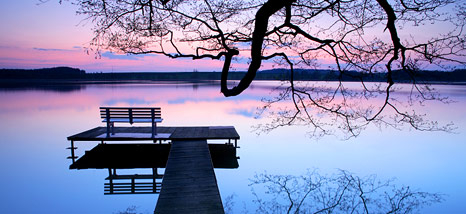 Step #1: Take a little time every day for peaceful relaxation and meditation.
When we feel stressed out and pressed for time, usually it's the farthest thing from our minds to take time to stop and relax. We may feel that we can't take a breather until we finish X, Y and Z. Of course the excessive stress simultaneously makes it harder to be productive, hurts our health, and leaves us feeling tired and drained. When we're overly stressed, we simply can't be at our best.
On the other hand, just 10 or 15 minutes of daily relaxation and meditation can work wonders for your overall health and well-being. Simple relaxation techniques, such as those in Wai Lana's Rest and Relax CD, have a profoundly positive effect. On a physical level, your blood pressure lowers, your heart rate slows and relaxing "feel good" hormones are released. On a mental level, your mind becomes more calm and peaceful. And on a spiritual level, you'll gradually experience a deep sense of happiness and interconnectedness.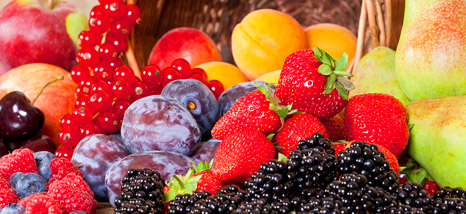 Step #2: Try to gradually eliminate meat and processed foods from your diet.
The way you eat has a powerful effect on the way you feel. Eating foods such as meat and processed food leaves you feeling tired, sluggish and irritable. Modern scientists have found that the ideal diet consists of the same foods that yogis have recommended for thousands of years: whole grains, fresh fruits and vegetables, legumes, nuts, seeds and milk products. Every one of these foods has been found to have remarkable healing benefits. Yet you won't find a single study showing that eating more meat, more artificial dyes, more white sugar or more preservatives has any health benefits!
It takes a little effort to change your diet, as it's natural to be attached to eating the foods that you are used to. However, as you gradually make changes towards foods that are wholesome and healing by nature, you'll be amazed at how much better you feel and even how much better those foods taste! Taste is acquired; if you eat unhealthy foods, you'll crave unhealthy foods. If you eat healthy foods, you'll crave healthy foods.
Changing your diet for the better helps with so much more than just your health. It also helps you feel calmer and more peaceful. Researchers have even found that eating a wholesome diet makes it easier to give up undesirable habits such as smoking.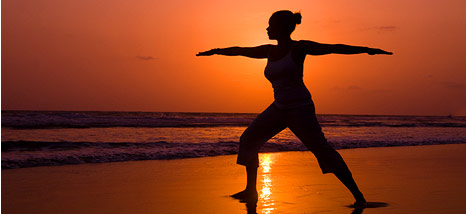 Step #3: Practice some type of soothing exercise at least 3 days a week.
We all know we should exercise, but sometimes it can seem so hard to stick with it! One of the reasons why so many people fall in love with hatha yoga is because it feels good. The gentle strengthening, stretching and firming movements of yoga leave you feeling peaceful and invigorated. Yoga actually releases calming "feel good" hormones that make it almost like a positive addiction!
Of course you don't have to practice yoga to experience these benefits. Other eastern-inspired exercise systems, such as Tai Chi and Chi Kung, can also help you to achieve fitness while simultaneously relaxing your body and mind. Even walking, especially while listening to a soothing soundtrack such as Wai Lana's Yoga Sound, can be very helpful.
So as you embark on your own personal journey over the course of this New Year, let us help you incorporate the wonderful, healing benefits of yoga into your life.
Happy New Year!