SACRAMENTO, Calif., June 19, 2017 /PRNewswire/ — In honor of the 3rd Annual International Day of Yoga on June 21st, world-renowned yoga teacher Wai Lana is releasing her new Oh My Sweet Lord music video. Get ready to see a side of Wai Lana unlike anything you have ever seen before. Whether you recognize Wai Lana as an expert yoga teacher, a spiritual guide, a TV star, or an ambassador for healthy living, her radiant personality is so attractive that countless fans have expressed, "whatever she has, I want it." With Oh My Sweet Lord, we get a glimpse into her heart and soul, her motivation, and the source of the wisdom and spiritual love that has inspired her to help so many over the past 40 years.
Wai Lana wants people to know that this song is for everyone, whether or not they believe in God. She says, "Oh My Sweet Lord is like a personal prayer. It is very intimate, and is very heartfelt and special to me. I am hoping it will inspire you to glorify your Sweet Lord in your own way, and cultivate your personal relationship with Him." She further explains, "This bond, or union in love, with our Sweet Lord is really the true meaning of yoga. All yoga practices are meant to lead one towards this highest goal. When we achieve that loving union, we have truly experienced yoga."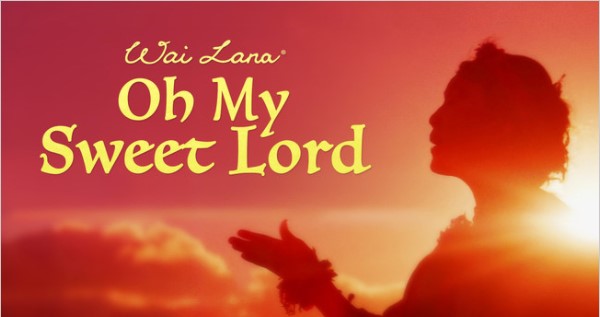 The much-anticipated release of Oh My Sweet Lord follows Wai Lana's two previous Yoga Day releases, both of which touched the hearts and minds of millions of viewers around the world. In 2015, she released Namaste, which spread the message that we are all brothers and sisters and should care for and be respectful to one another. Then in 2016, Wai Lana's Alive Forever short film delivered a beautiful cinematic expression of the ancient meditation "Aham Brahmasmi," which showed us that by appreciating the immortality of the soul we can overcome the sadness that often accompanies the aging of our bodies. Oh My Sweet Lord picks up from there. Knowing that we are eternal, Wai Lana now reminds us to always remember our Sweet Lord and, in doing so, our loneliness will subside and our desire to love and be loved will be fulfilled.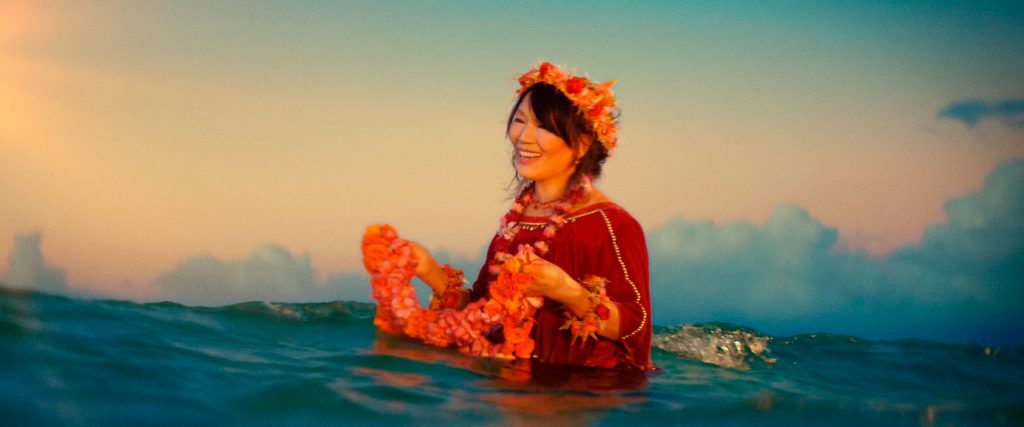 Wai Lana Yoga, the longest-running fitness series in the history of public television, is well known for featuring spectacular shooting locations. But Oh My Sweet Lord takes it to a whole new level. As you follow Wai Lana through moonlit forests, breath-taking cliffs, and even waist deep into the ocean's gentle waves, you will be transported to the transcendental inner world of love for the Supreme Soul. Oh My Sweet Lord is truly a video masterpiece.
Wai Lana's captivating music and lyrics create a unique genre which can best be described as music of the heart. All of her television shows and DVDs feature Wai Lana's beautiful, soothing soundtracks, many of which are available on Wai Lana's Yoga Sound and Yoga Music of the Heart albums. Her Namaste, Alive Forever, and Oh My Sweet Lord tracks are part of a new Alive Forever album that will be released later this year. Not simply an entertainer, Wai Lana's songs are full of spiritual depth and inspiration as she shares how yoga wisdom can be a simple yet powerful foundation for improving one's life.
In 2016, Wai Lana was honored with India's prestigious Padma award for her extraordinary achievements in popularizing yoga globally. The Padma Awards are India's highest and most well-known civilian awards for exceptional and distinguished achievement in a particular field of human endeavor.
About Wai Lana
Wai Lana is the host of the long-running public television series Wai Lana Yoga, which has aired in the U.S. and internationally for nearly four decades. Wai Lana has produced several yoga DVD series for people of all levels, published books, designed kids' yoga products, recorded music albums, released a meditation kit, developed a complete line of yoga gear, and even has her own line of all-natural snacks.
Oh My Sweet Lord music video:
https://www.wailana.com/sl
https://youtu.be/iNNQE-D76PM
Photos to download:
https://goo.gl/tWk1wb
Website:
https://www.wailana.com
Media contact:
Fiona Fitzgerald
164851@email4pr.com
800-624-9163
SOURCE Wai Lana
Related Links