"Colors," a new music video by Wai Lana to celebrate the International Yoga Day, has gained more than a million views in its first week.
SACRAMENTO, Calif., June 29, 2018 /PRNewswire/ — The universal message and benefits of yoga transcend all borders and languages. Each year, International Day of Yoga continues to unite people from all over the world, as do Wai Lana's unique and inspiring music videos. Her latest Yoga Day offering, "Colors," released in English, Spanish, Portuguese, Hindi, and Bengali, has quickly spread across the globe. In just over a week it has already gained over 1 million views.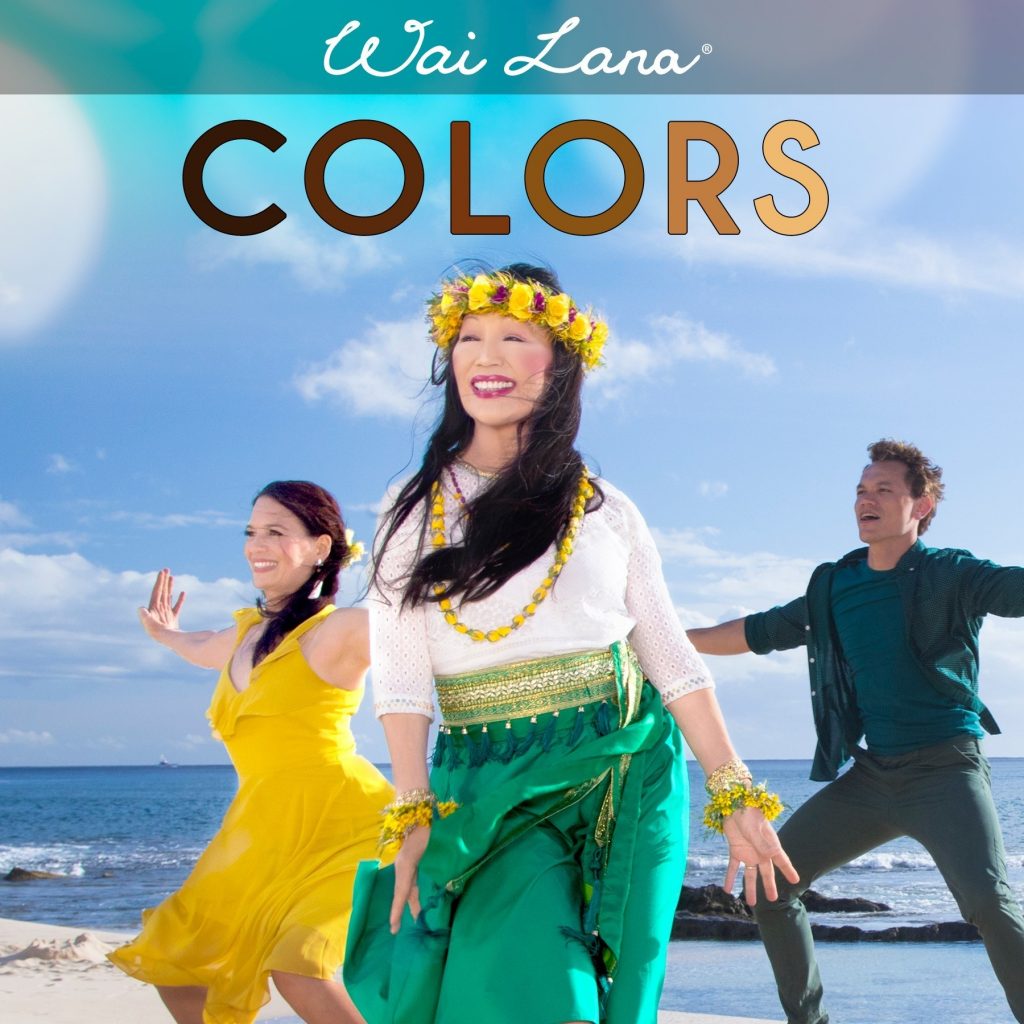 Compared to some pop music videos that get tens of millions of views, one million views for Wai Lana's new video may not seem extraordinary. But according to Wai Lana, "I would have been very happy if even ten thousand people had listened to 'Colors'. I'm trying to put forward the ancient, authoritative teachings of the yoga scriptures in a contemporary format—with modern music, beautiful choreography and dancing, and simple lyrics that everybody can understand and relate to.
It's beyond words how happy I am that the launch of "Colors" has been so successful. If even a small number of people had watched and liked this song, my goal would have been achieved. But the fact that over a million people have already seen "Colors" is incredible. It shows that people are truly hungry for deeper meaning in their lives and willing to look beyond the externals."
Wai Lana's latest viral release was fueled by the buzz on her Instagram account, @wai_lana, which previewed the release of "Colors" with behind the scenes photos, interviews with the dancers, and special messages from Wai Lana. Since its release, favorable comments have been pouring in:
"I love the message of the song." – Scott Cohen, Founder of The Orchard (World's Largest Digital Distributor)
"I have to say I love the video! The scenery is gorgeous and I just love the positivity and energy of the song." – Angela Mastrogiacomo, Founder of Infectious Magazine & Muddy Paw Public Relations
"The video is shot very well and very clearly. Great choreography as well. The message is positive, the song is poppy/catchy, and young children will enjoy it (and that will make their parents hear it a lot!) – Mike Savage, 22-year music industry veteran
"International Day of Yoga has certainly had a huge impact in bringing the wisdom of yoga to the mainstream. And so has world-renowned yoga teacher Wai Lana. Each year, ever since the first Yoga Day in 2015, Wai Lana has released a new music video infused with yoga's timeless wisdom. This year it's 'Colors'. In Wai Lana's unique and jubilant style, she takes on a big issue of the day: racism." –WomansEra
"Excellent and creative dancing performances with awesome music. The beautiful song brings the message about universal brotherhood, peace, happiness and love." – Melina
"It is a nice way to change the way people think about racism. Just as a rainbow has different colors, we must accept that there are people with different skin 'colors'. Excellent video. Gracias" – Beatriz
"Beautiful video! So vibrant and fun, and I love the message!" – Piyush
The release of "Colors" follows Wai Lana's three previous Yoga Day releases. In 2015, she released "Namaste", which spread the message of one of yoga's main precepts which is to be respectful to all. Then in 2016, Wai Lana's "Alive Forever" short film delivered a beautiful cinematic expression of the ancient meditation "Aham Brahmasmi," showing us that by appreciating the immortality of the soul, we can overcome the sadness that often accompanies the aging of our bodies. In "Oh My Sweet Lord", released in 2017, Wai Lana reminded us to always remember our Sweet Lord and, in doing so, fulfill our eternal desire to love and be loved and end our loneliness. Now "Colors", a fun and upbeat song, offers a simple solution to unnecessary racial conflict and disharmony.
About Wai Lana
Wai Lana is the host of the long-running public television series Wai Lana Yoga, which has aired in the U.S. and internationally for nearly four decades. In 2016, Wai Lana was honored with India's prestigious Padma award for her extraordinary achievements in popularizing yoga globally. The Padma Awards are India's highest and most well-known civilian awards for exceptional and distinguished achievement in a particular field of human endeavor.
Wai Lana is not only a beautiful and charming yoga teacher, she is a mother of three, grandmother of six, song writer, author, and genuine advocate for helping people from all walks of life attain inner peace and well-being. Wai Lana has produced several yoga DVD series for people of all levels, published books, designed kids' yoga products, recorded music albums, released a meditation kit, developed a complete line of yoga gear, and even has her own line of all-natural snacks.
Link to "Colors" music video:https://youtu.be/Z4L7quLF64U
Photos to download: https://bit.ly/2ljNPiM
Website: www.wailana.com/colors
Contact:
Fiona Fitzgerald
Fiona@wailana.com
800-624-9163
Related Images
colors-by-wai-lana.jpg
"Colors" by Wai Lana
wai-lana.jpg
Wai Lana
Related Links
Related Video
http://www.youtube.com/watch?v=Z4L7quLF64U
SOURCE Wai Lana
Related Links