SACRAMENTO, Calif., July 24, 2018 /PRNewswire/ — Lana is one of the most well-known yoga teachers in the world today. One look at one of her shows and viewers will quickly understand why. Entertaining, informative, lively and yet serene — it is hard for viewers not to get hooked on "Wai Lana Yoga." Beautifully produced, the shows are shot on location from the world-famous coastlines of Hawaii and California to the spectacular red rock deserts of Sedona.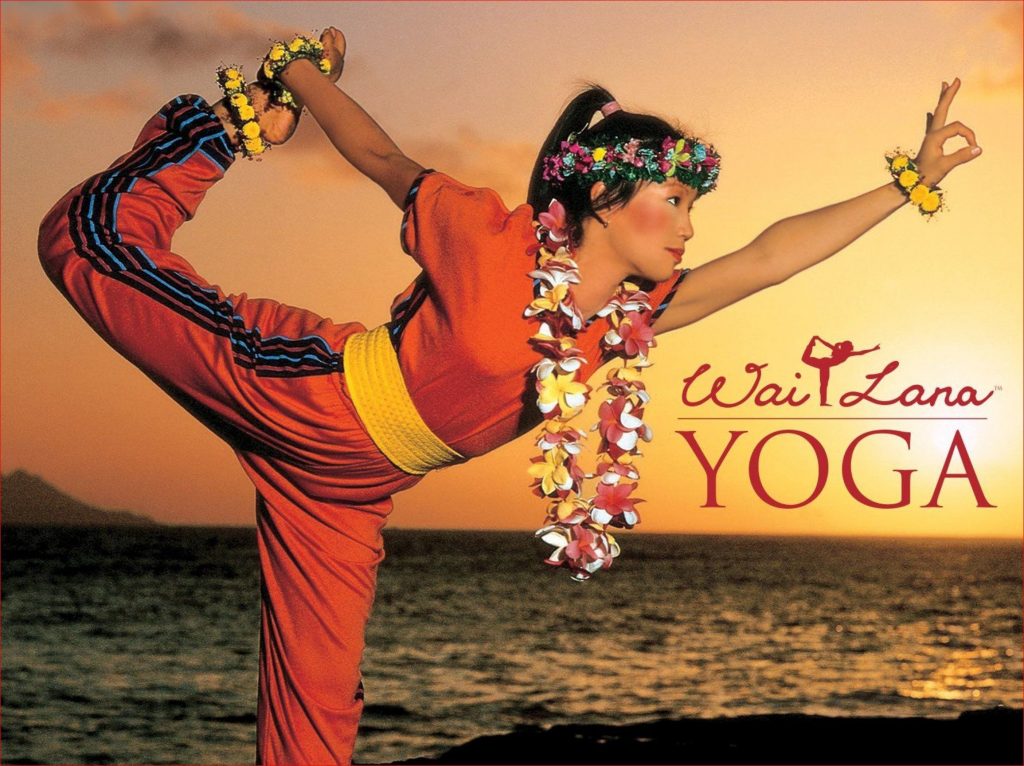 "Wai Lana Yoga" continues to attract a huge audience and has played a key role in helping ignite yoga's mainstream popularity in the United States and around the world.
Regularly watched by millions of people around the globe on five continents, "Wai Lana Yoga" started airing nationwide in the U.S. in 1998 and is still airing today after nearly two decades — making it the longest-running fitness series ever on public television.
According to Wai Lana, "When I first began shooting my yoga TV series, I never thought it would be so well-received that it would still be airing two decades later. This really goes to show that the teachings of authentic yoga are both timeless and time-tested. While yoga asanas help tone our bodies, yoga relaxation and meditation feed the mind and soul. Because of the many benefits it offers, yoga is not something that will ever just go out of fashion."
Each show features beautiful, relaxing soundtracks of original music by Wai Lana. And along with co-directing and hosting her TV shows, Wai Lana also designs the colorful clothes and flower garlands she wears during production. She's traveled the world to shoot her projects in the world's most beautiful, pristine locations in order to create inspiring visuals for her audience.
Instructing viewers from the breathtaking coastlines of California and Hawaii to the snow-capped mountains of New Zealand and the spectacular red rock deserts of Sedona, Wai Lana has become a favorite of viewers of all ages — from preschoolers to great-grandparents.
As one long-time fan commented, "Wai Lana's beautiful Yoga series has been part of my life for so many years. First I had VHS, then I moved onto DVD, now watching on Amazon sounds terrific. There is no other Yoga series to compare. My only problem is sometimes I forget to join along – too mesmerized watching Wai Lana flow into poses, flowers falling, beaches, mountains, just gorgeous."
About Wai Lana
Wai Lana is not only a beautiful and charming yoga teacher, she is a mother of three, grandmother of six, songwriter, author and genuine advocate for helping people from all walks of life attain inner peace and well-being. Wai Lana has produced several yoga DVD series for people of all levels, published books, designed kids' yoga products, recorded music albums, released a meditation kit, developed a complete line of yoga gear and even has her own line of all-natural snacks.
For more information about Wai Lana and a healthy yoga lifestyle, please visit wailana.com.
Wai Lana Yoga on Amazon Prime: bit.ly/wlyoga
Teaser Video: https://youtu.be/r3opNCokozg
Contact
Fiona Fitzgerald
Fiona@wailana.com
800-624-9163
Related Links
Related Video
http://www.youtube.com/watch?v=r3opNCokozg
SOURCE Wai Lana
Related Links