SACRAMENTO, Calif., Aug. 25, 2016 /PRNewswire/ — Yoga Icon Wai Lana's new Alive Forever short music film has been viewed online over 3 million times since its release this June on the International Day of Yoga. Paired with her popular Namaste song, which has been viewed or heard online over 4 million times, they show that there is a huge demand for music videos with a deeper meaning and positive message.
Describing the inspiration behind Alive Forever, Wai Lana said, "The ancient teaching of Aham Brahmasmi has been meditated on by yogis for thousands of years. But weaving this understanding into a modern song that everyone can relate to hadn't really been done before."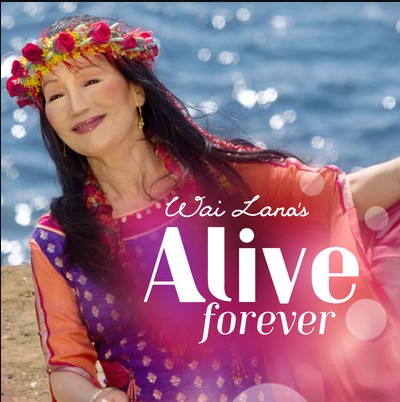 When asked why she thought Alive Forever has become so popular, Wai Lana replied, "Alive Forever has such a profound and powerful message, and I think the video really speaks for itself. If I were simply to tell you that you're not the body, that your true self is ever youthful, you may or may not be able to appreciate it," Wai Lana continued, "But by presenting this message in the context of a grand and beautiful song shown through the experience of others, it was really able to touch people from all walks of life on a deep level."
Here's just some of the feedback Wai Lana's Alive Forever has received:
"So wonderful … it really touched my heart."
"Every word is the truth of life, mesmerizing song, beautiful!"
"What a wonderful song with timeless wisdom that goes with it… Very relaxing and refreshingly, uplifting…"
"Thank you so much for letting us know not to be afraid of getting old through your beautiful song … We have to accept it with joy in our hearts."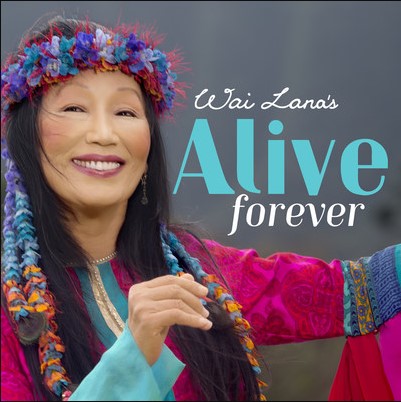 "This is a truly inspirational, gorgeous and cinematic music video. Excellent work!"
Alive Forever is a unique cinematic expression that captures the feelings of anxiety, fear, and sadness that accompany the aging of one's physical body, as one's youthful beauty and vigor begin to fade. In an epiphany of music and heart-warming visuals, Alive Forever relieves the fear, anxiety, and sadness associated with aging, replacing them with joy and hope, as the characters realize one by one that the true self is not the aging physical body, will not die when the body dies, and is forever young.
About Wai Lana
Wai Lana is an internationally recognized yoga teacher. She was honored in 2016 with India's prestigious Padma Shri Award for her extraordinary achievements in popularizing yoga globally through her television series, videos and books.
Wai Lana's achievements in the field of yoga have been astonishing. Wai Lana's yoga television series has been broadcast daily to hundreds of millions of people around the world, on five continents including North and South America, Asia, Europe, Australia and the Middle East.
More information is below
Wai Lana's Alive Forever & Namaste
https://www.wailana.com/Namaste
About Wai Lana
https://www.wailana.com/about-wai-lana
https://en.wikipedia.org/wiki/Wai_Lana_Yoga
Wai Lana Yoga Products
http://www.yogastudio.co.uk/collections/wai-lana
Wai Lana Social
https://twitter.com/wailanayoga
https://instagram.com/wai_lana
https://www.facebook.com/wailana
https://soundcloud.com/wai-lana
Wai Lana Yoga Dvds
https://www.amazon.com/Wai-Lana-Yoga-Easy/dp/B0000E6FOU
https://www.amazon.com/Wai-Lana-Yoga-Beginners-Workout/dp/B0000YEET4
http://www.ebay.com/bhp/wai-lana-yoga-dvd
Wai Lana Yoga PBS Shows
http://www.kqed.org/tv/programs/index.jsp?pgmid=8749
Contact:
Fiona Fitzgerald
800-624-9163

SOURCE Wai Lana
Related Links