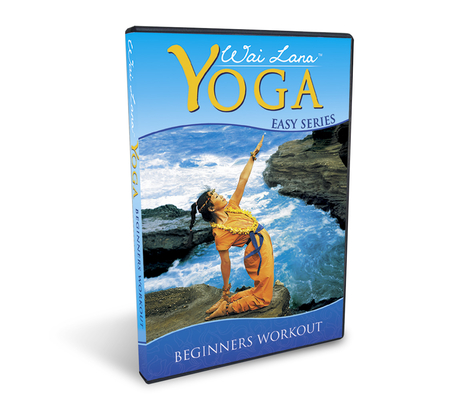 $17.95
Yoga is one of the great treasures of the East. It exercises the body, improves concentration, and controls the restless mind. The benefits of yoga have been so well documented that even Western skeptics have embraced it. Today some consider it a modern form of exercise, but yoga is actually an age-old science that has proven to be an extraordinary means to achieve physical and mental health.
Beginners Workout is designed for beginners and for those who haven't exercised for a while. It's also good for those who want to take a break from their more strenuous workouts but still want to exercise.
On this DVD you will learn easy ways to:
Loosen stiff joints
Strengthen your abdominals
Firm your buttocks
Calm and tone your nerves
And the last asana on the DVD is Yoga Nidra, a very effective way to achieve complete relaxation.
Wai Lana, your guide through the various asanas, has been practicing yoga for over twenty years. She is one of the most well known yoga teachers in the world today. Her daily yoga TV shows are regularly watched by millions of people around the world on five continents, including in the United States, where her shows appear on many PBS stations around the country. The beautiful natural settings of Wai Lana's workout sessions are matched perfectly by her serene approach to teaching.