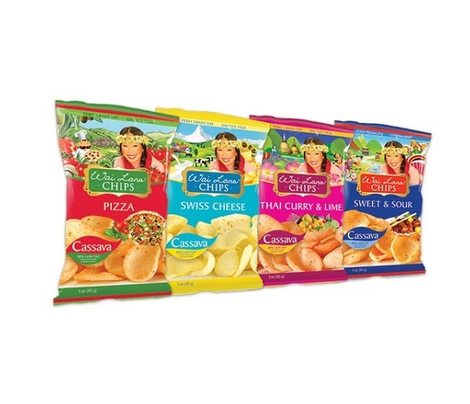 $19.14
DELICIOUS & NUTRITIOUS
100% NATURAL
Made from nutrient-rich cassava, these gluten-free chips contain 30% less fat than regular potato chips. With an unforgettable crunch and an abundance of tempting flavors, Wai Lana Chips are a uniquely delicious, all-natural snack.
Free From:
GMO Ingredients
Preservatives
Cholesterol
Artificial Colors
Artificial Flavors
Wheat & Soy
Gluten
Pick and choose from our delicious flavors!
Each bag is 3 oz.
Please choose the flavors & the quantity of each flavor (totaling 8) in the quantity box of each flavor.
$19.14
Product Special:
On Sale